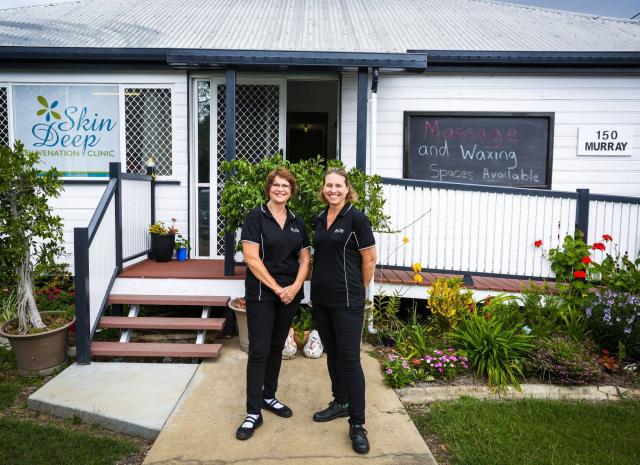 Owned and managed by mother-daughter duo Kitty and Erin, they have created a warm and nurturing space where everyone is welcomed and encouraged to take a moment for themselves.
At the heart of our business is a passion for helping people feel better.
From the benefits gained through massage to our spa body rituals, advanced skin treatments and essential beauty services, our mission is to help you "feel a little fabulous".
At Skin Deep Rejuvenation Clinic, we believe it's the little things that set us and your experience with us apart.
From the welcome through to your next appointment with us, we genuinely seek to make your experience with us one that leaves you feeling better than when you arrived.
With the fantastic team of Amanda, Akadia, Peyton, Kitty and Erin, they all go that extra mile to ensure that you have been looked after.
They all specialise in their own fields, and you can be certain that between them they will have something that you need.
To name a few treatments you may enjoy, meditation, massage, facials, waxing, manicure, pedicure, spa treatments, slow sessions or maybe an Indian head massage.
Why not try them all?